What Is Intelligent Chat
Virtual Chat Assistant is developed to capture leads & boost sales.
It comes with an easy to setup and use technology that gives you the ability to add visitor interaction on any website through an advanced chat bot and messaging system.
It's been created using years of testing and data analysis and continues to evolve using several industry leading features and artificial intelligence.
Why Use Intelligent Chat
Our Virtual Chat Assistants can be added to ANY website (even ones you don't own).
Virtual Chat Assistant merges cutting-edge "Interactive 3D Avatar" technology with AI backed "SMART Chat Automation" to deliver results like no other chat app in the market!
Its developed to instantly boost sales, conversions and leads on blogs, e-commerce sites, bonus pages, and landing pages.
OUR INTELLIGENT CHAT
AUTOMATICLY CAPTURES LEADS & CLIENTS
CUSTOM CHAT FLOW

CAPTURES CLIENTS NAME

CAPTURES CLIENTS EMAIL

CAPTURES CLIENTS PHONENUMBER

RECORDS CLIENTS AUDIO
SENDS IMAGES

SENDS VIDEOS

SENDS LINKS

SENDS QUESTIONS

CAPTURES ANSWERS
IS MULTILINGUAL

PRODUCES ANALYTICS

SAVES & SENDS CHAT

HAS ARTIFICIAL INTELLIGENCE

AND A LOT MORE...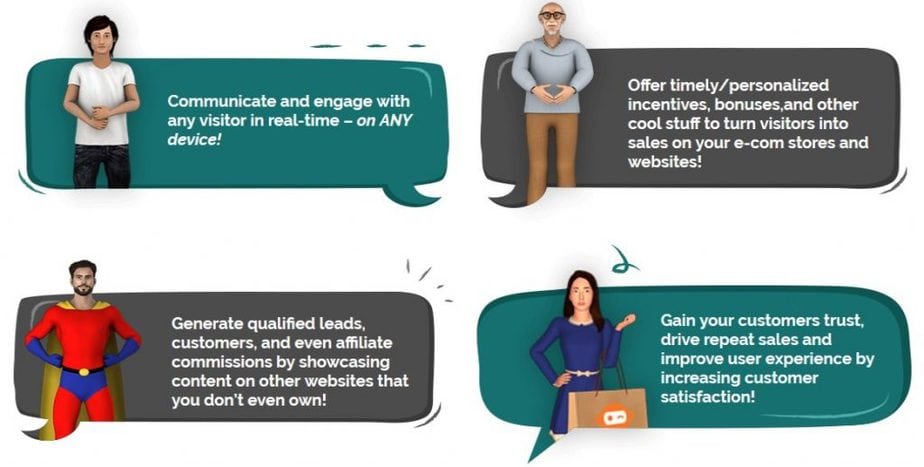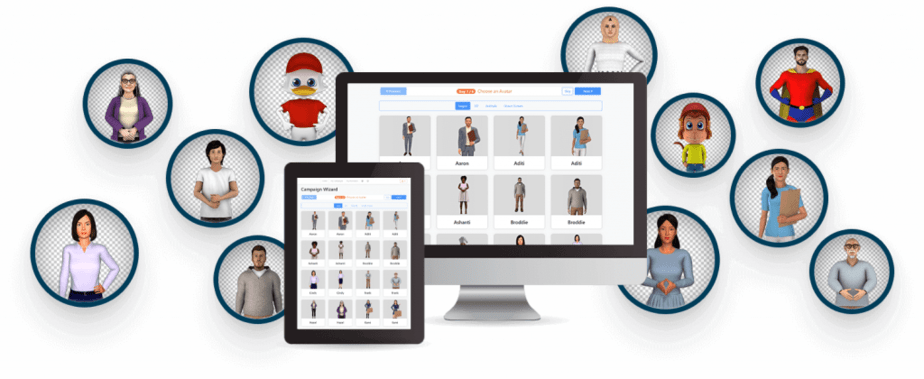 DIGITAL PRODUCTIONS
YOUR PARTNER AND PROFESSIONAL FOR
WEB DEVELOPMENT

APPLICATION DEVELOPMENT

LOGO DEVELOPMENT

CONTENT MANAGEMENT

SEARCH ENGINE OPTIMALISATION
VIDEO TRAILERS

WHITEBOARD COMMERCIALS

VIDEO ANIMATION

PRODUCT VIDEO

MOVIE TRAILERS
PERSONAL VIDEO

SPECIAL VIDEO MESSAGES

TRAILER VIDEO

VIDEO PRESENTATION

AND A LOT MORE...